Contact Us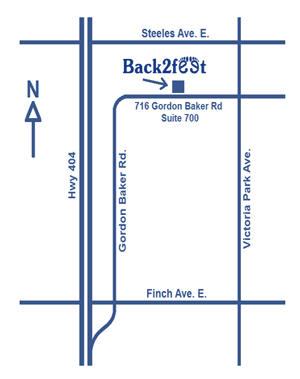 Conveniently located at:
716 Gordon Baker Road, Suite 700 (Ground Floor) North York, Ontario M2H 3B4
West of Victoria Park Ave and south of Steeles Ave East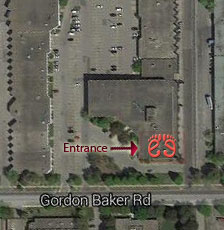 (Accessibility ramp is to the right of our entrance), Close to HWY 404, take the Finch exit ramp and onto to Gordon Baker Rd or take the Steeles Exit towards Victoria Park and go south to the 2nd set of traffic lights and turn right onto Gordon Baker. We're also next to a TTC bus stop.
For all enquiries including new appointment or rescheduling appointments, please call the office:
Telephone:(416)335-3701
Fax:(416)335-4192
For general or basic enquiries:
Email:info@back2feet.com
Please note that we only periodically check our email. For all urgent enquiries, time-sensitive issues or private matters, please call the office. The internet is not that reliable or secure.