Initial office visit: What can you expect?
Your first visit to Back2feet will include a physical examination of the feet and legs. During this hands-on examination, we will look for the cause of your symptoms. Joints and soft tissue will be examined. Range of motion of joints may be tested depending on you symptoms. We will also watch how your lower body moves when you walk.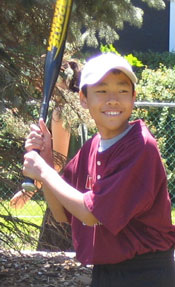 A medical history will be taken. Does your foot pain interfere with your job? Is it keeping you from enjoying your golf game? Is there a lifestyle change? Often there are medical conditions that affect your overall health that will impact the feet. Conditions like arthritis can cause degeneration of the small joints in the feet.
Footwear will also be assessed and proper footwear recommended. A biomechanical report will also be provided for your funding purposes. Most extended private insurance plans will cover the cost of the custom foot orthotics.
Your Treatment Plan
We will recommend the orthotic best suited for your needs based on your condition, health, lifestyle, age weight, etc. Footwear best suited for your foot characteristics will also be recommended.
An Orthosis for every need
Your foot orthotic can be made from a large variety of materials, ranging from a rigid plastic to soft foam. Our knowledge of materials and properties allows us to select the material best suited for your needs
Rigid Orthotics:are made from sturdy materials such as plastic or graphite. They offer the greatest control of foot movement.
Semi-rigid Orthotics:are made from various densities of foam or in combination with flexible plastic. These devices control foot movement and increase shock absorption.
Soft Orthotics: are made of a spongy foam designed to cushion and protect your feet but offer limited control of foot movement.
Accommodative Orthotics:are made from a variety of soft materials designed to protect your feet from the stress of weight bearing. Indentations or raised areas may be made in your orthotic to take pressure off tender or damaged parts of your foot.
On-site Manufacturing
We have an on-site laboratory to manufacture and can make any adjustments required to your orthotics. Orthotics may take up to two weeks to manufacture. Once your orthotic is fit we have a 3 month follow-up program to ensure your orthotic is doing what it is designed to do. Adjustments can be made to your orthotics while you wait.