About Us
Who Are We?
Back2feet is an orthopaedic company open since 2001. We specialize in custom made foot orthotics, braces, and orthopaedic footwear.
Back2feet custom fabricates our foot orthotics and braces (also known as orthoses) on-site in our clinic in Toronto (North York), Ontario, Canada. We focus on everything from the back to the feet for the lower extremities, upper extremities, and the spinal region. Back2feet's primary emphasis is on foot care especially for the Diabetic High-Risk foot.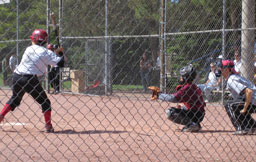 Our Certified Orthotists and Certified Pedorthists are ready to provide Orthotic and Pedorthic services such as custom orthoses, orthopaedic footwear, and shoe therapy/modifications. This also includes full gait and biomechanical assessments. There is no-charge for assessments if patients provide a prescription or referral from a doctor or other Allied Health members.
Back2feet specializes in various conditions requiring orthotic intervention:
Diabetic High-Risk Feet including prevention, ulcer management, and Charcot Arthropathy.
Neurological disorders such as Cerebral Vascular Accidents (Stroke) and Multiple Sclerosis.
Pediatric care for congenital anomalies such as clubfeet, congenital dislocating hips and developmental / idiopathic scoliosis management.
Traumatic injuries and fracture management.
Back2feet is an Authorized Vendor for:
Ministry of Health, Assistive Devices Program (ADP)/li>
Ministry of Community and Social Services

Ontario Disability Support Program (ODSP)
Ontario Works (OW)
Assistance for Children with Severe Disabilities (ACSD)

Workplace Safety Insurance Board (WSIB)
Indian and Northern Affairs Canada (NIHB)
Veterans Affairs Canada (VAC)


WalkAide® system provider
We also repair and fix braces or orthoses on-site while you wait!