Who Are We?
An Orthopaedic company specializing in custom foot orthotics, bracing and footwear.
We custom make Orthotic devices for the spinal region, upper and lower extremities with primary emphasis on foot care.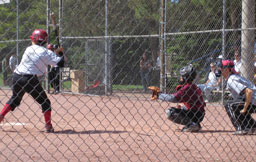 Specializing in the Diabetic High-Risk foot providing protective bracing, foot orthotics and Diabetic footwear.
Pedorthic services such as custom foot orthotics, orthopaedic footwear and shoe therapy/modifications.
Services include full gait and biomechanical assessment. No-charge assessments only with a prescription or a Doctor's referral.
Pediatric care for congenital anomalies such as clubfeet, congenital dislocating hips and developmental / idiopathic scoliosis management.
Authorized WalkAide® system provider
Authorized Vendor for:
Ministry of Health, Assistive Devices Program
Ministry of Community and Social Services
Indian and Northern Affairs Canada
Veterans Affairs Canada
WSIB
Devices are manufactured on-site.
Custom modifications and repairs while you wait.